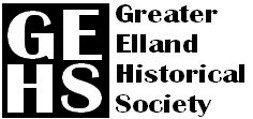 UPDATE 11 MAY 2021
Hello Fellow Historians,
What a year we have all had. Together we have experienced our own period in history. One that will be written into the History books and later analysed by the Historians of the future.
You will be glad to hear that the committee for the Historical Society has recently met up to discuss the restarting of our monthly meetings.
There are a few matters that still need to be finalised but we hope to be able to provide you with the date of our first meeting, and details of the speaker, very shortly.
**************
History Room – Elland Library
We have been informed by Calderdale Council that the refurbishment of the Elland library is near completion and that all our documents have been returned to the building. However, due to current government restrictions, we are still unable to access the building to unpack and make the room ready for visitors. The website will be updated when we have an opening date.
**************
Please keep visiting the website for further updates.